Visualisation of the process
Visualisation can bring your planning to life. The visual representation engages and inspires team members during worksessions. Complex connections can be visualised in a clear manner, thereby making your project easy to understand and explain to stakeholders.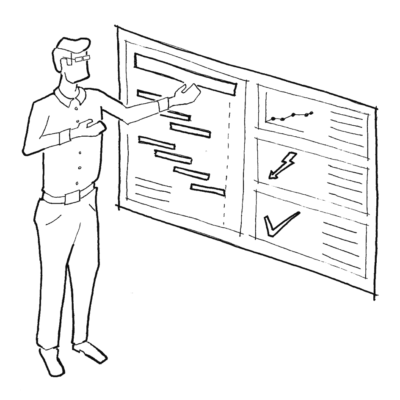 Every employee of PrYme has extensive experience in giving and preparing presentations. Because of this we can think along with you about the presentation of the most important risks or milestones in your planning. Visual support tailored to your needs.
Do you require weekly updates on what is going on in your team? With the PrYme zone board you can immediately see each other's schedules during weekly meetings, which is very convenient if you do not work together on a daily basis.
It is often difficult to easily visualise long-term projects. PrYme therefore works with the format of a long-term agenda, to easily show stakeholders in which phase your project is at that moment in time.