Your partner in project management
PrYme Professionals has specialised in planning-, risk- and quality management over the past 15 years.
PrYme Professionals BV has been offering project management services since 2001. We are convinced that project management is indispensable to the success of a project. Our approach is characterised by a refreshing view stemming from our proven PrYme framework. We believe in collaboration and interactivity to achieve the best result together with our clients.
We have a young and highly educated team with strong analytical skills. We can adapt quickly, contribute proactively and come up with surprising solutions that are presented in a powerful way. By working from a single framework, we guarantee quality and integrality.
Would you like more information about our working method and the PrYme framework? Then view our brochure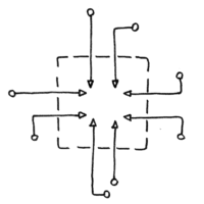 Integrated project management
Service at your fingertips
Helping to manage and to improve large projects through planning & risk management and quality assurance are the core services that we provide at PrYme professionals.
We are proud of our young team. They are all individuals who possess common sense, a sharp eye and a passion for the job. In addition to our assignments for organisations such as Rijkswaterstaat, we also devote a great amount of attention to the functioning of our internal organisation as well. After all, that is our foundation, the place where we like to 'come home'. Our team is the key ingredient to our success.